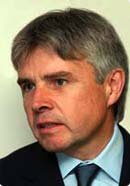 Lord Paul Dryson
The government recognises the crucial importance of innovation to the UK?s economic success, which is why my department ? the Department for Innovation, Universities and Skills (DIUS) ? has been championing innovation since its creation in 2007.
We outlined our aim to make the UK the best place in the world to run an innovative business or public service in March last year with the launch of our Innovation Nation white paper. And now, in the midst of a global economic downturn, this message is more important than ever before.
Over the past decade, we?ve more than doubled the science budget ? funding that is matched by our commitment to research and making the most of our ability to innovate, creating new products, services and jobs. Last December, we delivered on one of our White Paper?s key commitments by publishing the world?s first-ever Annual Innovation Report. This report presented a picture of a nation that is both good at innovation and getting better at it. It showed the proportion of innovative businesses has increased from 49% in 2001 to 68% in 2007. It is crucial that the UK continues to invest in talent, science and innovation. Our future depends on it.
Incidentally, no other government has a review of its innovation activities. For the UK, it will provide a valuable annual check-up on the performance of the government in delivering on innovation and the performance across each of the government departments and the Regional Development Agencies. It will enable people to get a real handle on the performance of this country and how we track that performance going forward. We can track progress in ensuring UK businesses benefit from the £175bn spent annually through government procurement.
The government recognises that for all the stresses, strains and the difficulties presented by recessions, they also present tremendous opportunities for investors and businesses looking to exploit new ideas and products. The reason that these opportunities arise is because the circumstances of a recession strip away some resistance to change. People realise in a situation of real difficulty you have to get on with things, that there is a cost in delay and bureaucracy, which gives people the opportunity to drive forward in a way that would be more difficult to do in better times.
Our strategy as a government is to maintain investment in science and innovation as we go into this downturn. We are pushing ahead with the Small Business Research Initiative (SBRI) scheme, challenging departments to use their procurement budgets to support small business. There?s the £100m low-carbon vehicle project, and we are working to establish the DIUS as the government lead for public sector innovation, to promote a culture for innovation in the public sector.
We are also working with key partners, such as the Technology Strategy Board, to embed its cross-government leadership role in delivering a national technology strategy, with the National Endowment for Science, Technology and the Arts and the Design Council to maximise their contribution to the department?s innovation agenda.
The UK has got to undertake the research and development now to make sure that we are a global leader in the next-generation technologies ? low carbon, nanotech, biotech. We?ve got to make sure that we use our substantial purchasing power to underpin nascent markets in this country ? to give entrepreneurs the confidence that they are developing technologies for which there will be a longterm future and that their government is supporting them through these difficult market conditions.
The government takes investment in science and innovation very seriously indeed. It?s a fundamental pillar of our strategy and to society. By attacking the recession and being smart in the way in which we change priorities to reflect the conditions that we face in this downturn, we can, together, position the UK to come through the recession in good shape and to be a world leader in areas where the UK has real competitive advantage.
For more information, visit: www.dius.gov.uk