Advantage West Midlands is the regional development agency for the West Midlands ? one of nine RDAs in England established to transform the English regions through sustainable economic development.
Innovation is key to driving regional economic prosperity and central to this is helping businesses to become more competitive, to increase their investment in R&D and to increase knowledge exchange through collaboration ? with each other and with the region?s knowledge base.
To support this, Advantage West Midlands has recently announced more than £40m of business support to help stimulate and increase levels of innovation in small and medium-sized businesses across the West Midlands.
The funding is being invested in seven ?Solutions for Business? products ? the government?s suite of public-funded business support products including Knowledge Transfer Partnerships, Design and Innovation Networks ? which all help businesses to develop their innovative capacity and capability. The support package will be delivered through a unique collaboration of government agencies, universities and Business Link, and is part funded by the European Regional Development Fund.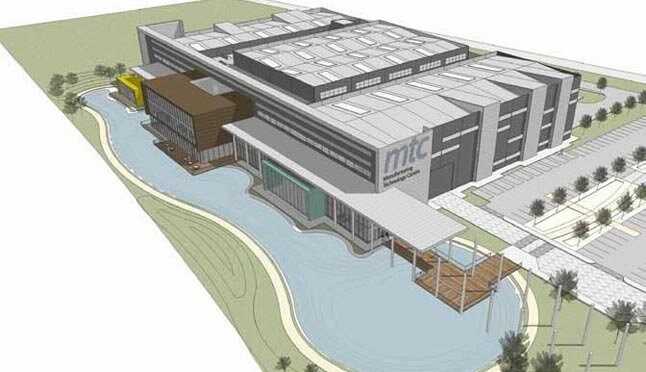 Advantage West Midlands Innovation schemes
One of the products is Innovation Vouchers ? a flexible, demand-led innovation voucher scheme that invites small and medium-sized enterprises (SMEs) to apply for a £3,000 voucher to purchase academic support from one of the 13 universities in the West Midlands. Solutions provided enable participating companies to exploit potential opportunities in the development of innovative products and systems.Innovations Factory Ltd, based at the Heartlands Research and Innovation Unit at Heartlands Hospital in Birmingham, received an Innovation Voucher which enabled them to work with the University of Wolverhampton to develop a new Paediatric Anaesthetic Device.
Brian Bowen from Innovation Factory said: ?The University of Wolverhampton has done an excellent job ? not only was the outcome beneficial for us, we are really impressed with their academic rigour and practical competence. They provided us with a thorough and extensive report, giving clear guidance on further development.?
Advantage West Midlands is already funding a wide range of business support through a range of delivery vehicles, including Business Link West Midlands and the Manufacturing Advisory Service. Advantage West Midlands role in enabling access to finance is to identify market failures and gaps in the supply of finance; exploring appropriate ways to fill them.
Advantage West Midlands has also helped to establish a range of finance mechanisms that aim to help businesses develop. These include access to small loans, equity-based finance and a range of grant-funded opportunities. This includes the Grant for Research and Development, which provides up to £250,000 (£500,000 in exceptional circumstances) to help SMEs carry out research or development work that will lead to technologically innovative products or processes.
Advantage West Midlands also invests in key technology facilities like Keele Science Park, the e-innovation centre in Telford and the National Pollen and Aerobiology Research Centre in Worcester. Birmingham Science City is a regional initiative which aims to develop and use science and technology to improve the prosperity and quality of life of the West Midlands and the UK.
Advantage West Midlands is a key partner in Birmingham Science City and is investing £67m into a number of projects that are stimulating collaboration between regional universities and businesses.
Advantage West Midlands tapping into the emerging medical technologies market
The medical technologies sector offers huge opportunities to address future healthcare challenges through innovation, design and manufacturing, and a recent government report has highlighted the West Midlands as having a unique position in the industry. The ?Strength and Opportunity? report by the Department for Business, Innovation and Skills, UK Trade & Investment and the Department of Health, cited the West Midlands as the region comprising the highest number of medical technologies companies in the UK. The region also boasts the highest proportion of companies developing technologies for assisted living ? paramount given the challenges presented by the ageing population ? and the report also notes that the region is performing well in medical biotechnology development.
In partnership with Advantage West Midlands, MedilinkWM delivers a range of services to the active West Midlands Technology Cluster. The collaborative nature of the cluster makes it pivotal to a better health service ? not only within the region but throughout the country and beyond, into the markets where its products and services are making a real difference to healthcare delivery.
Within the cluster, MedilinkWM works with some of the foremost names making great strides in medical technology. It supplied crucial market intelligence to GE Healthcare and helped secure a five-year contract for Minivator, one the UK?s largest manufacturers of stairlifts. MedilinkWM also introduced leading international provider of procedure packs, Kimal, to new customers, one offering a three-year deal.
As government policy moves towards the promotion of life sciences in a global market, the Advantage West Midlands is taking a proactive lead through innovative initiatives, including the online Voice of Industry Campaign, which has received backing from Lord Drayson. Tapping into this emerging market, the West Midlands Medical Technologies Cluster is poised to take full advantage of opportunities for economic growth.
A thriving centre for digital media
The West Midlands is home to a thriving digital sector, with particular strengths in Games, Social Media and ICT. Birmingham, for example, is one of the largest media centres in the UK, employing over 17,000 people and supporting in excess of 1,000 businesses. This status has been bolstered by a massive development in the Eastside of the city with over one million square feet of space that has been transformed from old industrial space to a purpose-built creative and media hub, fitted with next-generation high-speed connectivity to ensure the thriving digital sector continues to grow. The ?digital district? is home to an internationally renowned social media scene and two additional projects are also now underway, a £25m Digital Media Academy and Birmingham City University?s £100m city centre campus.
Computer games are a particularly important sector for the region. A quarter of those employed in the UK games industry are located in the West Midlands, which benefits from a steady stream of games design and software development graduates from five major universities. Nicknamed Silicon Spa, Leamington Spa is the industry?s regional home, boasting established names such as Codemasters, Blitz and Freestyle Games.
The ICT business cluster in the West Midlands is also considerable ? it consists of more than 3,000 businesses, ranging from large global companies to small and medium-sized software companies specialising in the provision of bespoke solutions to the industry?s major players, including global leaders like Fujitsu, IBM, Oracle, Epson, HP and CSC. Screen West Midlands, the regional screen agency, has been very successful in delivering support to the traditional media sector, which has needed to embrace the digital world. Working with Channel 4, it has been able to foster collaboration across media sub-sectors through its Digital Media Fund, 4iP.
Although the drive has been predominately digital, film and TV production is an area in which the West Midlands is increasingly active, thanks to its diverse locations, excellent facilities and experienced crew. BBC Birmingham?s Drama Village offers cutting-edge broadcasting technology and has been home to popular programmes such as Doctors, Dalziel & Pascoe and The Afternoon Play series. Top BBC TV drama Hustle, meanwhile, which is broadcast across the world, has recently relocated to the city.
An increasing number of films are also set to be made in the region, thanks to a new Feature Film & Digital Media Production Fund. This has already brought the Film4 comedy feature Faintheart to the West Midlands and a further 11 films have been part-funded.
Advantage West Midlands supporting manufacturing excellence
Advanced manufacturing continues to be a vitally important sector to the West Midlands region and Advantage West Midlands has recently announced its support for a Manufacturing Technology Centre (MTC) in the region.The MTC, which will be based at Ansty Park in Coventry, will support high-tech UK manufacturing companies, and their supply chains, to bring about major improvements in their manufacturing competitiveness. The centre is a new model of collaborative partnership between industry, universities and research and technology organisations.
Using existing manufacturing-related research to address key industry challenges, the MTC will develop capabilities and solutions which can be rapidly implemented into industry. It will provide a high-quality environment for the development and demonstration of new technologies on an industrial scale.
The focus of research in the MTC will be on assembly, fabrication and joining technologies. The research programme has already commenced and will be moved into the new facility at Ansty Park when it is completed in 2011. £40m has been invested into the MTC by regional development agencies Advantage West Midlands (AWM) and East Midlands Development Agency (emda).
The project comprises a unique collaboration of research partners ? the universities of Birmingham, Nottingham and Loughborough and TWI Ltd ? together with industry-leading manufacturers Rolls-Royce, Airbus, Aero Engine Controls and Jaguar Land Rover.
Advantage West Midlands
Website: www.advantagewm.co.uk