The Centre for Process Innovation (CPI) is just one example of how North East England is bringing together business, academia and the public sector to create world-class innovation in the fields of science and engineering.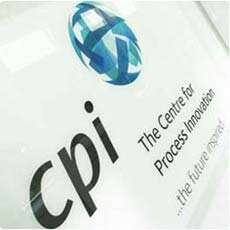 Over 70 high-calibre scientists, engineers and support staff at the CPI offer technologically advanced support for the process industry from biotechnology scale-up services for SMEs and printable electronics prototyping for global businesses to consultancy, research and development partnerships.
Their unique market-led approach to innovation brings together market ?pull? from industry together with technology ?push? and research from academia. Critical to the success of CPI is their proven ability to collaborate with industry; to work with the best talent from internationally leading research universities; and to have the facilities to scaleup innovation from the laboratory through to industrial application.
Together, the newly merged CPI will be championing four key technology areas that offer the most sustainable growth potential. They are: advanced processes, low-carbon energy, functional materials and printable electronics. It is not just the CPI supporting investment in innovation, elsewhere in North East England NaREC ? based at the port of Blyth ? is attracting attention for its role as a centre of excellence for the development of new and renewable energy.
NaREC?s purpose-built facilities give their customers room to explore. With on-site incubation and conferencing facilities, portside access and excellent road, train and air connections, NaREC is an excellent location for innovation. Like CPI, NaREC has an excellent relationship with the wider research community and supply-chain, giving their customers access to a wealth of resources and opportunities.
With complete electrical and turbine development facilities located on the same site, and with quayside delivery access, NaREC is an ideal partner for developing the wind turbines of tomorrow. The recent decision by US energy giant Clipper Windpower to base its European R&D Centre in North East England is a fantastic endorsement of NaREC?s approach.
Clipper will use NaREC?s world-leading blade test and manufacturing facilities to engineer, construct and test a prototype 7.5 MW offshore turbine, which will be the largest offshore in the world. Stem-cell science offers significant economic opportunities for those institutions, regions and nations that gain first-mover advantage in this field.
The UK is widely recognised as being one of the key countries in this regard and the North East has particular strengths in stem-cell science and medicine. Durham and Newcastle Universities have come together with their related NHS Trusts and a range of other partners to form the North East England Stem Cell Institute (NESCI). A key strength is that work is conducted across a range of stem cell types ? embryonic, somatic, cord blood and germ-line stem cells ? across the two partner universities. The interface between basic scientists across the two universities and the clinicians who will be needed to put the science into practice is very well developed.
The North East has NHS research and clinical translational facilities that are second to none and the expertise in transplant and experimental medicine ensures that the researchers are able to operate at the interface between science and its application. Spin-out companies have already been developed in enabling technologies and new GMP facilities built, to allow the production of stem cells to clinical grade. These are already attracting industrial partners. These facilities will put the North East at the forefront of the translation of stem-cell science nationally and internationally.
For more information on innovation in North East England visit: www.northeastengland.co.uk